You can add extras to your order by firstly logging in to your account here. Then select;

1. 'Manage Account'
2. 'Subscriptions'
3. You'll see the 'Extras' section where you can add items like Lunch Boxes, Fruit Boxes, Heat & Eats and more!
Please note: these can't be ordered without a core box delivery. These are only additional items you can add to your order.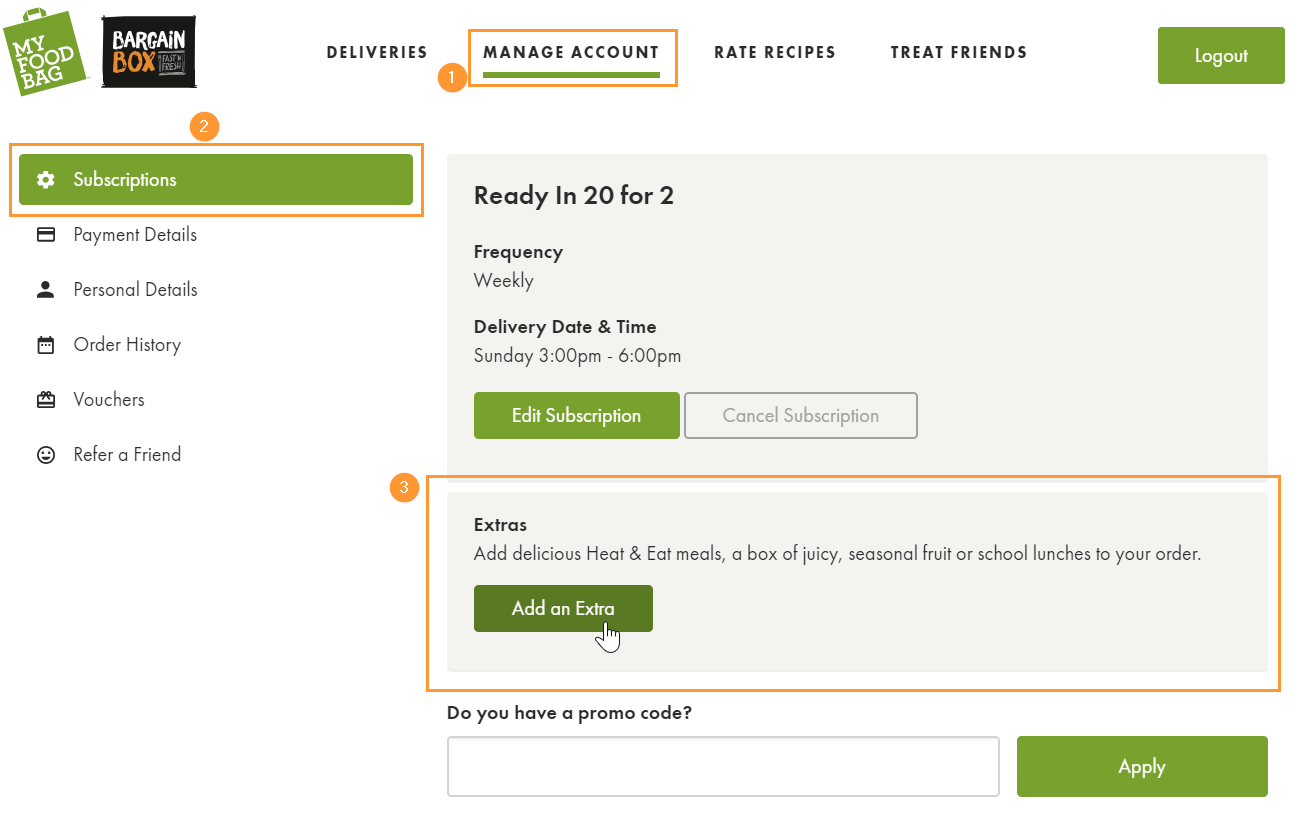 Didn't answer your question? Contact our Customer love team here.