Our gift vouchers make it simple and easy to delight friends, family, colleagues or someone who just needs a little dinner time inspiration... after all, everyone loves a delicious meal!
To buy a voucher simply log into your account here.
1. Click 'Manage account' 
2. Select 'Vouchers' 
3. Choose 'Buy Vouchers' 
4. Insert $ amount you want to gift
5. Press 'Continue' where you can enter their email address and fill in the voucher information and we'll generate a printable voucher with a unique code.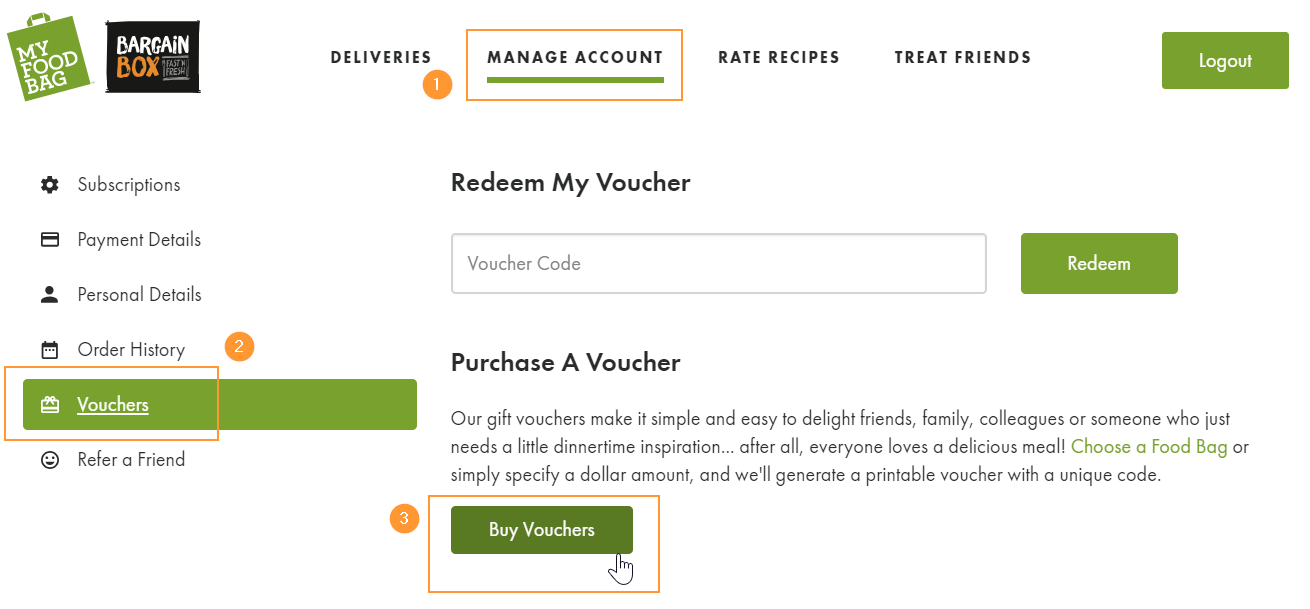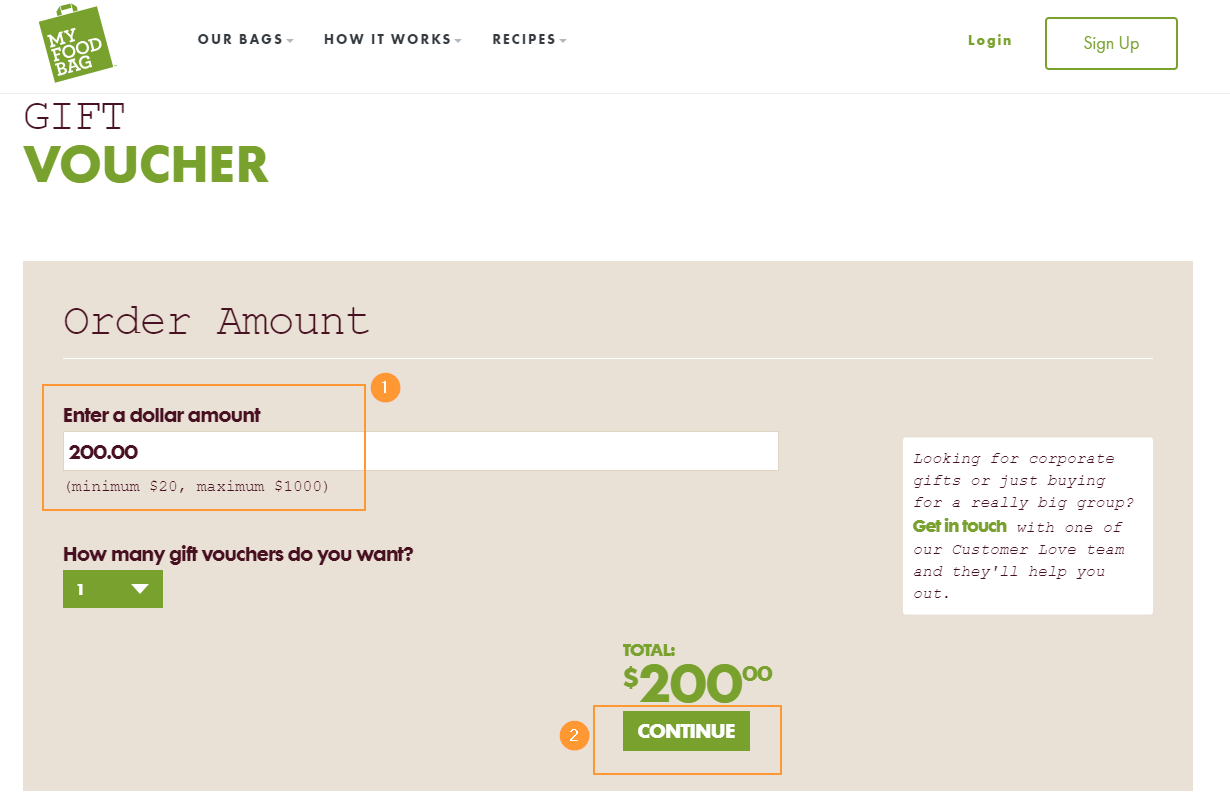 Still need a hand? Contact our Customer Love team here.