To change your delivery time, login to your account online here.
1. Select the 'Manage Account' tab
2. Select 'Subscriptions'
3. Select 'Edit Subscription'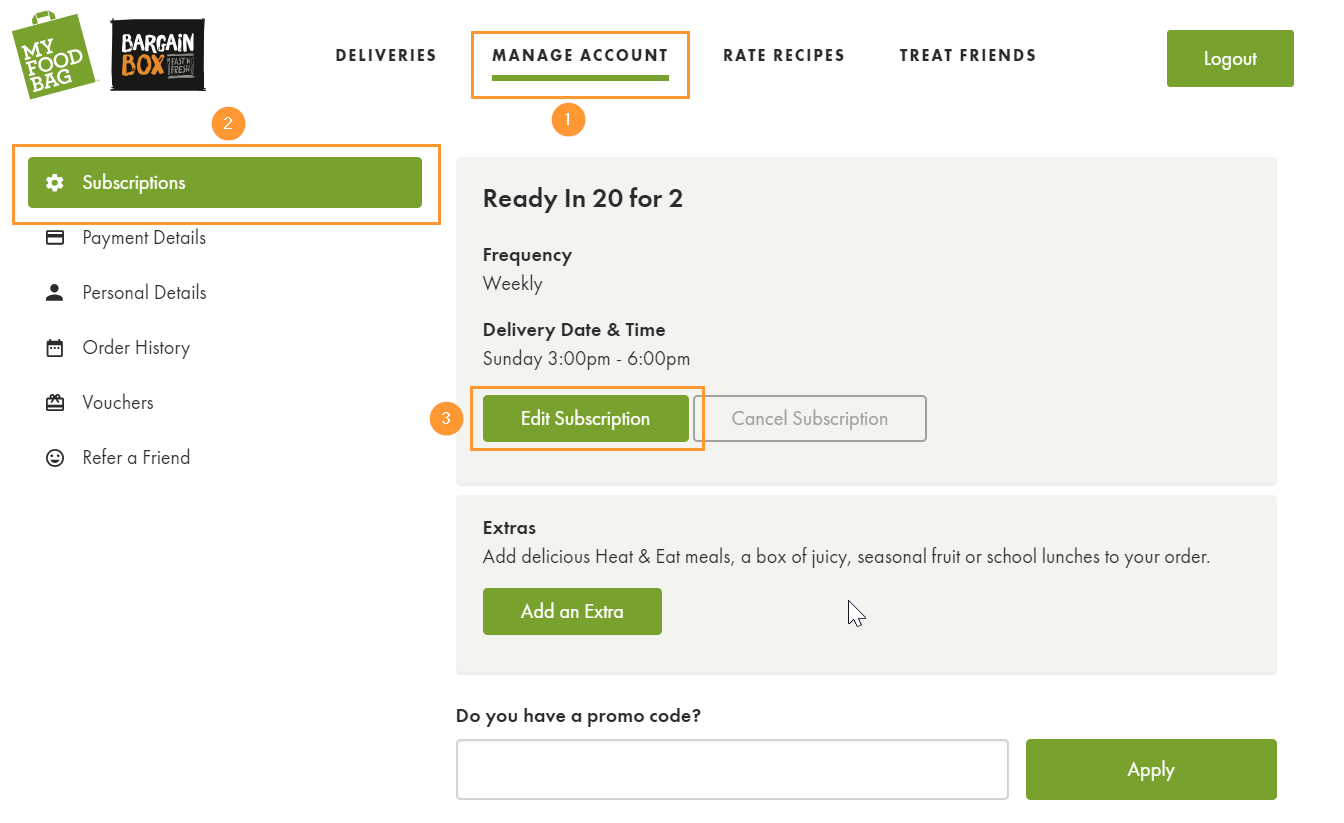 On the second screen you'll see:
4. 'Delivery Slot'
5. Select the day/time best suited to your household
6. Press 'Save'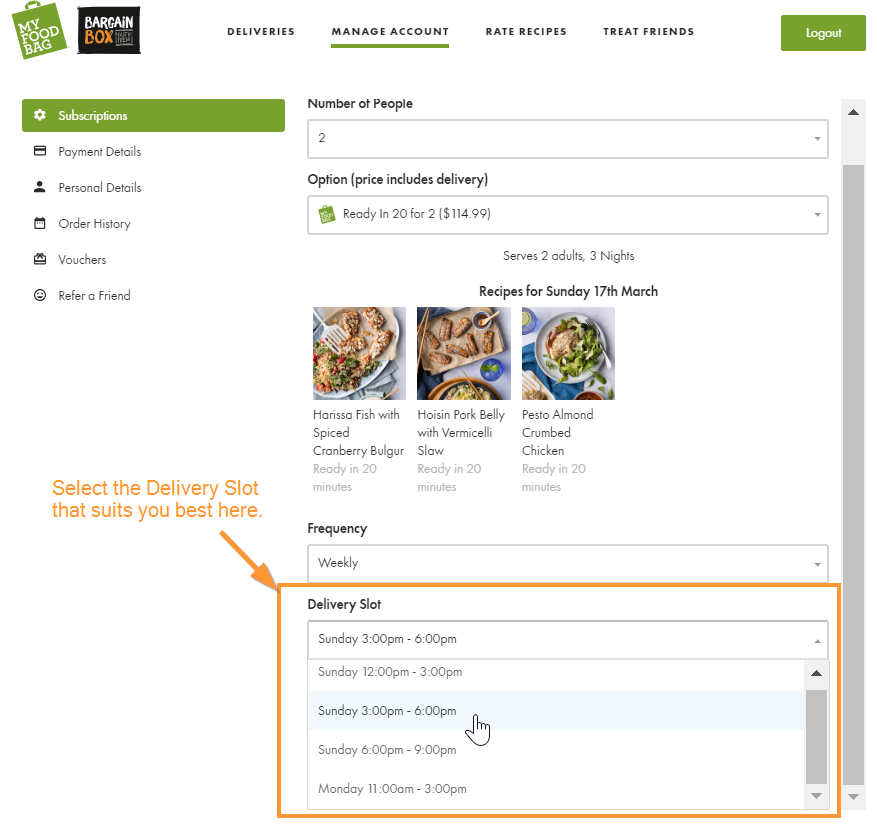 If you don't see alternate options presented here, it means we currently don't have another delivery window for you to choose between at the moment.
Remember, you'll need to update your delivery time by Wednesday 7pm to ensure you get your upcoming delivery in the time that best suits. Delivery addresses can only been changed within the North Island and within the South Island as we source all the goodness locally!
Didn't answer your question? Contact our Customer Love team here.